Snapshot
Ceritification
Certified by National Academy of Sports Medicine
Expertise
Expert in Functional Training
Expert in HIIT training
Expert in Strength Training
Expert in Track and Field
Expert in Weight Loss
Expert in Bodybuilding
Expert in Cardio and Conditioning
Expert in Endurance Training
Qualification
Background Checked
Insured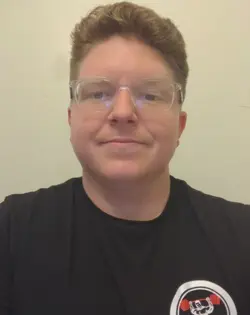 Biography
I have over a decade of experience in the fitness industry, as an ex bodybuilder, ultra marathoner, martial artist, functional trainer, track and field professional, and boot camp style group exercise instructor. I currently have an MBA and am earning a Master of Sports and Exercise Science at UCF. I am a dad to 3 daughter's, a native to the Space Coast, and have extensive professional experience in Orlando the hospitality capital of the United States. Every client of mine gets the white glove service, a meticulous attention to detail on day to day progress, and an expert eye in human physiology. I train my clients to meet and exceed their goals, become completely self sufficient, and learn to find, love, and perfect thier favorite forms of exercise. Many of my clients have become fitness professionals themselves, and you can too if your bring your motivation, dedication, and energy into our sessions.
Nov 20, 2022
Storm does everything he can to help different parts of my body have better range of motion and less pain. He takes time to research and find just the right exercise for those issues. It has worked well. I wanted to get stronger and to be pushed beyond what I felt I was able. He has always encouraged me to do that little bit more that he knew I could do. I feel so much stronger.
Nov 20, 2022
My core was the weakest part of my body. Storm has taught me exercises that not only strengthened my core but my back also. What a difference it has made in my posture
Oct 13, 2022
Great listener and tailors my workouts to my needs. Bery knowledgeable and clearly cares a lot about his client's success!
Get your free consultation today