Snapshot
Ceritification
Certified by National Council on Strength & Fitness
Expertise
Expert in Functional Training
Expert in HIIT training
Expert in Kettlebells
Expert in TRX
Expert in Athletic Training
Expert in Cardio and Conditioning
Expert in Football
Qualification
Background Checked
Insured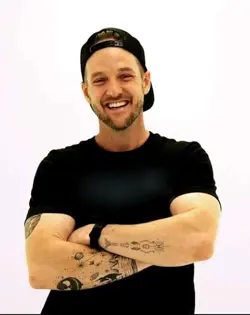 Biography
My name is Ryan wages I am from Saint Augustine Florida and have been in the fitness industry as a personal trainer for over 12 years! As a former athlete, and someone who has formerly battled with unwanted weight gain I know what it takes to help others find the version of themselves they envision. My own personal experiences help create a relatable link between trainer and client. I've been overweight, Overwhelmed, and out of shape, therefore I know how to overcome those feelings and obstacles, and love helping others overcome them too!
Mar 15, 2023
Outstanding client relationship. He really takes pride in what he does and is here to make you better everytime you work out. It is one of the things that drives him.
Mar 15, 2023
Great motivational approach! Ryan understands what you are trying to accomplish and gives you the necessary tools to reach your goals. Highly recommend.
Get your free consultation today