Snapshot
Ceritification
Certified by Athletics and Fitness Association of America
Expertise
Expert in TRX
Expert in Weight Loss
Expert in Aerobic Fitness
Expert in Cardio and Conditioning
Expert in Functional Training
Expert in Pilates
Expert in Strength Training
Qualification
Background Checked
Insured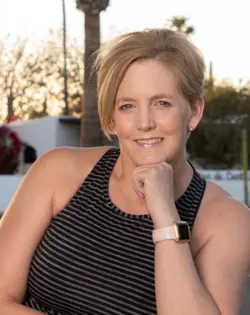 Biography
Kris has a passion for fitness and for helping people reach their health and wellness goals. She has been an AFAA Certified Personal Trainer and Group Exercise Instructor since 2006 and a Certified Pilates Practitioner since 2020. Kris has worked for the past eight years as a Personal Trainer and Pilates Instructor in a physical therapy clinic, She has helped her clients continue with their pre/post rehabilitative and fitness goals. Kris has trained clients of all ages and abilities and specializes in developing overall strength and core stability, mobility, and balance training.
May 25, 2022
Kris is a passionate professional when it comes to Pilates and physical exercise. I have alot of physical restrictions and she was able to come up with numerous physical exercises for me to keep in shape. She is a very educated and compassionate instructor. I highly recommend her.
Jul 10, 2021
Great 1st session! loved the equipment you brought, loved the boxing drills! I feel good. thanks for a good 1st session, here's to 12 more! appreciate you.
Get your free consultation today