Snapshot
Ceritification
Certified by International Sports Sciences Association
Certified by Test
Expertise
Expert in Endurance Training
Expert in Strength Training
Expert in Weight Loss
Expert in Bodybuilding
Expert in Cardio and Conditioning
Qualification
Background Checked
Insured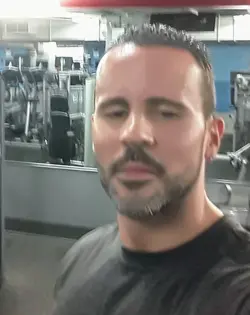 Biography
My journey began in my hometown of the Bronx, NY. where I discovered a profound passion for fitness and a natural gift for empathizing with others. As I grew up, sports and physical activities became more than hobbies; they were the forge in which my character was shaped, instilling discipline and unwavering dedication in me.After earning a degree in personal training and nutrition and becoming a certified personal trainer at LA Fitness, I realized that fitness wasn't just about sets and reps; it was about making a deep emotional connection with clients, being their mentor, their confidant, and an unwavering source of emotional support. I knew then I needed to go out on my own. My unique ability to touch lives on a profound level went beyond physical transformations; it was about empowering individuals to conquer life's obstacles, no matter how daunting. My legacy is a testament to the transformational power of fitness coupled with unwavering emotional support, and I continue to inspire and empower clients to overcome obstacles and reach their fitness goals, reaffirming that with genuine care and belief, any goal can be achieved.
Aug 25, 2023
To whom itmayconcern, I wanted to take a moment to share my utmost satisfaction and appreciation for the exceptional service provided by Fred during my recent workout session. I am truly impressed by Fred's knowledge, passion, and dedication to his work. From the moment I began my workout session with Fred, it was evident that he possesses a remarkable understanding of his field. His expertise shone through as he guided me through a series of exercises and techniques that were tail...
Sep 26, 2023
I enjoyed meeting Fred and am excited to work with him. the workout was good but it felt a bit like he was making it up on the spot. we also ended early.
Get your free consultation today