Snapshot
Ceritification
Certified by International Sports Sciences Association
Expertise
Expert in Strength Training
Expert in Weight Loss
Expert in Functional Training
Expert in HIIT training
Expert in Holistic Training
Expert in Bodybuilding
Expert in Cardio and Conditioning
Qualification
Background Checked
Insured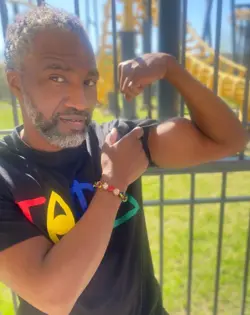 Biography
My name is Glenn "Tulu" Waller II. I originally found a passion for helping people achieve their goals a few years ago, when a friend of mines asked me to help her lose her post pregnancy weight. She knew that I was very active and that I loved the gym. We started going to a local park and doing some cardio and aerobic type of execises. After a few weeks and a few lost pounds and her increasing progress, people began to inquire if I was a trainer. After thinking on this for some time I decided to become certified, and take it seriously. This is my way to make a difference in this world - through health/welness education. Now a few years and many satisfied clients later, let me introduce you to your new trainer. Training Experience: ISSA Ceretified Personal Trainer CPR and AID Certified Soon to be Certified in Nutrition Training Philosophy: You, can't outwork a bad diet! Consistency is King or Queen! You have to train your mind as well as your body! Increased Physical activity has been linked to increased finances I'm here to make you comfortable exercising, no matter the environment - gym, basement, park, living room, etc. It's not the amount of weight that you can push, it's about properly pushing the weight that you have. It's about performing the exercises properly. It's about eating properly and getting enough rest. It's about being efficient and not spending hours exercising trying to look like an instagram model. It's about visualising the body and life that you want then getting with me to design a personalized plan that will get you on the path to living your best life. Nothing is achieved without a plan!
Feb 04, 2022
Another motivating workout. When your trainer challenges you so that you enjoy the workout, feel satisfied and proud of yourself afterward, you want to keep on track with your goals. Glenn does this every session. He is perfect for me and my goals.
Feb 04, 2022
Glenn was excellent today and every session. He stays aware and focused on my goals. He is in tune with how I'm feeling each session. The workouts are both challenging and motivating. He's the perfect fit for me.
Get your free consultation today